WE CREATE YOUR PERFECTLY AUTOMATED RETURN AND SORTING SYSTEM FOR YOUR LIBRARY.
Automated library materials handling
Manually sorting of returned library materials is a time-consuming and costly job for libraries. The return and sorting systems is a perfect solution to automate this process. Libraries can create the perfect return and sorting system according to their wishes, because each library is unique in its space and needs.
The modular systems, from simple single-bin to complex multi-bin sorting lines with floor lifts, guarantee efficient processes so that library staff can focus on their core tasks.
By using noiseless electric motors instead of pneumatic systems on air, not only the noise levels in the working environment remain pleasant, but the significantly less wear leads to less maintenance sensitivity. Another unique and functional design point is that the machines also use dense, full conveyor belts and plastic sliders that prevent very thin materials, such as comic books, from getting stuck between bands and balls. Also keeping the machines clean has become a lot easier.
Return and sorting systems for inside and outside
The return points can be used both indoors and outdoors and are open to the public 24 hours, 7 days a week. The beautiful designed front plates and frames are made of durable stainless steel for maximum weather resistance.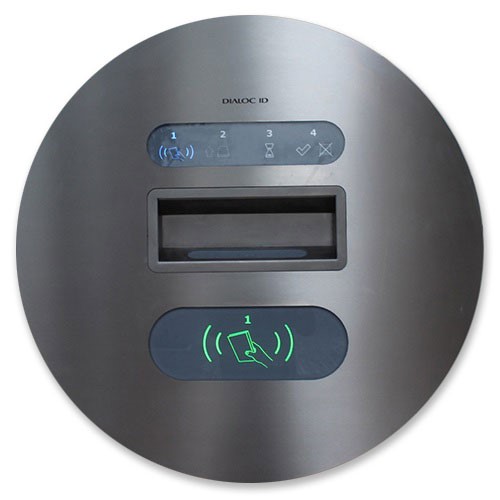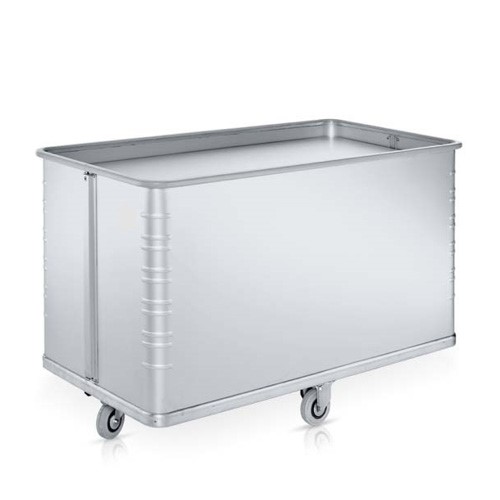 SAPPHIRE 24/7 BOOKDROP
CIRCULATION SYSTEM
The Sapphire 24/7 Bookdrop is a beautiful designed product for libraries to increase efficiency, productivity and service to the public. Due to the unique technical mechanism, the choice of durable and weatherproof materials, the optimal protection against vandalism and the simple, easy to use user-interface, the unit can be placed inside or outside the library.
The Sapphire 24/7 Bookdrop allows return of items 24 hours a day, 7 days a week.
In case the bookdrop will be offline in the network, service will continue and the returns will be buffered in the memory. After getting back online, the unit will automatically synchronize with the Library Management System (LMS) server and register the returns.
The Sapphire 24/7 Bookdrop software is web-based, which allows remote monitoring, diagnostics and servicing from any location. Staff can troubleshoot and get systems statistics while the system integrator can upgrade software, maintain and service the product.
The lighted icon indicators will intuitively guide the user through the return process.
Step 1: Scan the book after which the return shute will open
Step 2: Throw in the book after which the shute will automatically close
Step 3: The book will be accepted for return and automatically registered in the LMS.
Step 4: The Bookdrop will return to the default position to accept a new item.
Features

SPECIFICATIONS
Sapphire 24/7 Bookdrop
Dimensions:
Front disc: Ø 965 mm
Inside housing: 600 x 602 x 530 mm (length x height x depth)
Cut out: 620 x 622 x 550 mm (length x height x depth)
Material: Stainless steel
Weight: 92 kg
Function: return point
Return materials: Books / Magazines / Media
Dimensions of items that can be sorted:
Maximum dimension: 360 mm x 360 mm x 65 mm (length x width x thickness)
Minimum dimension: 100 mm x 80 mm x 3 mm (length x width x thickness)
PC OS: Windows 10 Embedded
PC: FEC BP-325, RAM 4GB, HDD 2,5″ 320GB SATA, USB, VGA connections
Software: pre-installed & pre-configured, supports LMS/ILS protocols on SIP2.
EAS and AFI: supported
Data models: Danish (ISO 28560-3), Dutch, 3M numeric, 3M alphanumeric, Tagvision
Certifications: CE / EMC
Power: 100 ~ 240 V
Power cable: length 1,8 m
RFID reader: max 1 Watt, freq. 13,56Mhz,
supports ISO 15693, ISO 18000-3 mode 1, ISO 28560
Communication cable: Standard UTP
Environmental facts: Temperature: – 10ºC <> + 45ºC
BIN BOOK TROLLEYS
CIRCULATION SYSTEM
Elibron offers optimal effectiveness in material handling in any library environment.
No more bending: easy access to the contents of the trolley for ergonomic working in libraries. The bin book trolleys are used in libraries for collecting books in combination with sorting machines, bookdrops or similar collection/returning points.
Features
sturdy, generously dimensioned edge and floor profile, high strength positive locking ensures permanent bonding to jacket metal
edge profile reinforced with abrasion resistant plastic padding
trolley with vertically moveable base which keeps the load at constant height for easy access
depending on the trolley type, load capacity can vary from 30 till 150 kg in steps of 15 kg by means of replaceable lifting elements
the moveable base does not tilt, even when loaded on only one side
wheels Sapphire Bin: 2 swivel and 2 fixed castors, 125mm, 40mm wide, easy running rubber wheels, "nonmarking", ball bearings
wheel Ruby Bin: 4 swivel, 25mm, 40mm wide, easy running rubber wheels, "nonmarking", ball bearings
castors arranged centrally for easy manouvering, even in tiny spaces
anodized aluminium
Available dimensions
Sapphire Bin
LxWxH (mm) Vol (lt) Weight (kg) Load capacity (kg)
Bin 1) 1060 x 710 x 820 325 24,5 90
Bin 2) 1060 x 470 x 800 195 21 30
Bin 3) 1060 x 650 x 800 280 25 45
Bin 4) 1460 x 750 x 920 570 31,5 150
Ruby Bin
LxWxH (mm) Vol (lt) Weight (kg) Load capacity (kg)
Bin 1) 855 x 550 x 760 180 34 50
Bin 2) 1115 x 690 x 855 380 42 100